Matramatic Multi Needle Quilter i-Quilt
Ref: 0000208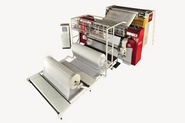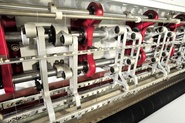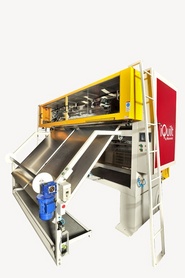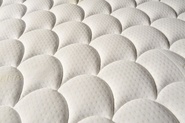 High Speed Multi Needle Chain Stitch Quilting Machine For Mattresses To Watch Video Visit Link Below mattress quilting machine - multi needle quilting machine
Details
The i-Quilt is a high speed multi needle chain stitch quilting machine. i-Quilt offer a cutting edge mattress quilting machine solution for mattress manufacturers. With full computer control the i-quilt Multi Needle Quilting machine allows for fast change over times between patterns reducing downtime in your mattress quilting operations.

i-Quilt is ideally chain stitch quilting solution for the mattress industry, comforters, upholstery, bedspreads, mattress border quilting.

Full SMC Pneumatic Systems and Schneieder Electrical Switch Gear complemented with our tried and tested Servo control by Panasonic.
Maximum quilting width 2450mm
Full thread break detection for top and bottom threads
Full variable speed control up to 1200spm
Output capacity variable dependent on pattern selection between 80 - 230 meter p/hr
12" pattern Capability
3 Bar System with 2 - 7mm stitch
25.4mm Needle spacing
i-Design Software for creation of your own designs
180 Designs Pre-installed



The i-Quilt is supplied as standard with fully computerised panel cutting machine fitted with multi slitting, cross cut facilitiy and edge trimmers.