Matramatic CNC Single Head (2006)
Ref: 0000123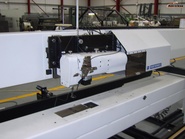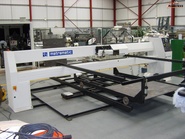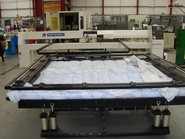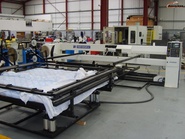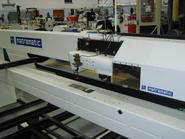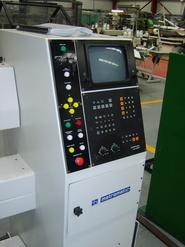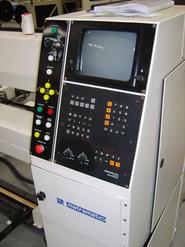 This Machine will sew all material types that can be compressed to 7mm or less. The CNC pattern control allows unlimited scope of pattern design within the sewing area. The machine is equipped with a Pfaff 1425 sewing head visit www.mptgroup.com
Details
Model: Matramatic CNC(PF) Single Head Panel Quilting Machine
Ref. CQS3
Sewing Area: up to 1.95m (X) by 2.00m (Y)
Material size: up to 2.15m (X) by 2.28m (Y)

Sewing Head: Modified Pfaff 1445
Rotary hook lockstitch
Programmable under-bed thread trimming
High capacity Bobbin (G)
Needle size 100 to 160

Sewing Speed: up to 2,000 stitches per minute
Stitch Length: programmable 2mm to 8mm

Non-sewing linear speed 16m/min
Power Supply: Single Phase 200-250V 50/60Hz 20A
Compressed Air Supply Required 80-100psi (5.5-7 bar) @ 90 Litre/min (max)

Memory capacity: 22 Patterns
Easy input of patterns
Quick pattern selection
Patterns & full service available from MPT


As you can see this machine is in very clean and exellent mechanical condition.
Cost over £78,000 when new Available immediatley for £39,950.

This machine can be installed at extra cost.